Welcome to JANET ROSTON'S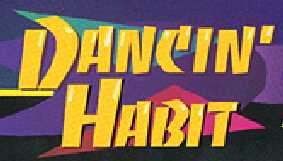 Expanded Catalog!
TAP DVDs

All DVDs ordered through PayPal are only $15 each!

Simply enter your Name/Address and Item(s)
Send payments to: paypal@dance90210.com


Free Shipping included to U.S. or Canada!
International Orders: Add $US 10.

RHYTHM TAP 1 & 2 - FLASH SESSION with STEVE ZEE
Steve Zee is one of the top tap dancers in the USA. As a featured soloist in the internationally acclaimed Jazz Tap Ensemble he has performed throughout the U.S. including the Joyce Theater in New York and with Gregory Hines in Los Angeles. He has received a number of grants for tap choreography including one from the National Endowment for the Arts.
He returns with this must-have tap video! Learn the best of the hand-getting, show-stopping, big finish steps. Don't fake it! Correct technique in wings, over-the-tops, slides, glides, trenches, pullbacks and more. Each step is presented in a complete dance phrase that you can slip into your own routine. Easy to find section headings makes it simple to fast foward to a specific step. Take your competition tap group to a new level! Wow your audience with these high-powered steps.
"Zee is easy to follow and understand. Various camera angles also enhance the clarity of the instruction which Zee delivers in a personable and relaxed manner." School Library Journal
Clearly demonstrated front and back. 50 minutes $24.99 DVD


RHYTHM TAP 1 with STEVE ZEE
Bring in the Noise, Bring in the Tap! Steve Zee, featured soloist with the world renowned Jazz Tap Ensemble, presents the essence of rhythm tap with exciting routines you can really jump onto! Steve starts with a series of easy-to-follow basic, gradated exercises to get your feet moving! Next, two routines, each with its own dynamic style. The first; a combo to a medium swing beat that includes rhythm time steps, paddle and roll, slides, and a flash ending. The second routine, to a funk beat, incorporates the rock and hip-hop rhythms that are so popular in tap today. Steve infuses the video with his knowledge of tap and includes actual steps of the great old hoofers...Eddie Brown, Jimmy Slyde, Coles & Atkins, and Stan Kahn. Fantastic! A must have for every tapper!
"Casual and insouciant, Zee practically talks with his feet, making statements, asking questions, uttering phrases, snapping out a flurry of thought..."Dance Magazine

RHYTHM KIDZ - Tap With Tennis Shoes with STEVE ZEE
Jump on it and Jive! This video gives your students a great way to get moving! Follow tap dancer extraordinaire Steve Zee as he teaches a styling, rhythm-based dance routine that everyone will love! No tap shoes needed! Rhythm Kidz takes basic tap steps and adds easy-to-perform rhythmic moves for a follow-along video that sizzles with high-energy fun. Guys willl love its rhythmic challenge! Girls get a chance to shine! For beginners and beyond this video is perfect for physical education class, in-class activity, and home use. For ages 9 and up. 35 minutes.

Steve Zee is one of the top dancers in the U.S. He has performed in numerous venues including the Joyce Theater in New York with special guests Harold Nicholas and Yvette Glover and at the Ford Amphitheater in Los Angeles with Gregory Hines and Fayard Nicholas. He is on the faculty of California State University, Long Beach and Loyola Marymount University and has taught in Germany, Brazil, and Canada.
35 minutes DVD $15 Item Code: RK



DANCE!90210 Home Page


PRIVACY POLICY


We are committed to protecting your privacy. The information we receive is the minimum needed to process your orders and to provide you with a quick, and convenient shopping experience: your name, email address, and shipping address. Through our eBay Store & PayPal, trusted by millions of satisfied customers, we make your shopping experience easy and secure.
We do not sell, trade, or rent your personal information to anyone.
Sincerely,
Janet Roston
M.A.D. Degrees Productions