Welcome to JANET ROSTON'S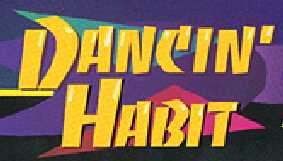 Expanded Catalog!
All DVDs ordered through PayPal are only $15 each!

Simply enter your Name/Address and Item(s)
Send payments to: paypal@dance90210.com


Free Shipping included to U.S. or Canada!
International Orders: Add $US 10.
GREAT DVDs FOR KIDZ!

All videos offer clear, step-by-step instruction with dynamic choreography your children will love!

HIP-HOP KIDZ! AS SEEN ON

Danced by Kidz! Taught by Kidz! Using jammin' music and pumpin' moves, this 35 minute video presents a hip-hop dance routine taught and demonstrated by kids, for kids. Beginning with a warm-up, this non-stop dance sequence is fun, easy to follow, and great exercise! For ages 8 and up. Check out the glowing reviews!
$15 DVD Item Code: HHK




RHYTHM KIDZ - Tap With Tennis Shoes
with STEVE ZEE

Jump on it and Jive! This video gives your students a great way to get moving! Follow tap dancer extraordinaire Steve Zee as he teaches a styling, rhythm-based dance routine that everyone will llove! No tap shoes needed! Rhythm Kidz takes basic tap steps and adds easy-to-perform rhythmic moves for a follow-along video that sizzles with high-energy fun. Guys willl love its rhythmic challenge! Girls get a chance to shine! For beginners and beyond this video is perfect for physical education class, in-class activity, and home use. For ages 9 and up. 35 minutes.

Steve Zee is one of the top dancers in the U.S. He has performed in numerous venues including the Joyce Theater in New York with special guests Harold Nicholas and Yvette Glover and at the Ford Amphitheater in Los Angeles with Gregory Hines and Fayard Nicholas. He is on the faculty of California State University, Long Beach and Loyola Marymount University and has taught in Germany, Brazil, and Canada.
35 minutes DVD $15 Item Code: RK


LITTLE PEOPLE'S BALLET
Meet the puppet-bunny ballerina "Tendu" and "Miss Anita," an expert in pre-ballet who introduces basic ballet concepts with magical stories and songs. Designed for 2 to 6 year olds, this follow-along video will delight very young viewers. Great for pre-school dance programs at schools and studios and a gift the budding ballerina will love.
"Fabulous! Great for learning basic steps and positions. Little People's Ballet is fun and builds self-esteem." Bonnie Baker - Professional dancer, attended Juilliard School in N.Y.C.

35 minutes DVD $15 Item Code: LPB


DANCE!90210 Home Page


PRIVACY POLICY


We are committed to protecting your privacy. The information we receive is the minimum needed to process your orders and to provide you with a quick, and convenient shopping experience: your name, email address, and shipping address. Through our eBay Store & PayPal, trusted by millions of satisfied customers, we make your shopping experience easy and secure.

We do not sell, trade, or rent your personal information to anyone.

Sincerely,
Janet Roston
M.A.D. Degrees Productions