Welcome to JANET ROSTON'S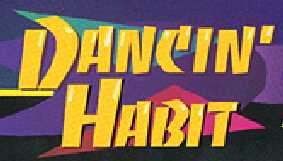 Click to visit Janet's website!
Clearance prices on selected DVDs!
All videos offer clear, step-by-step instruction with fresh, dynamic choreography your students will love!

---
EASY & SECURE ONLINE ORDERING WITH

or

All DVDs ordered through PayPal are only $15 each!

Simply enter your Name/Address and Item(s)
Send payments to: paypal@dance90210.com


Free Shipping included to U.S. or Canada!
International Orders: Add $US 10.
Questions? Please contact us: janet@dance90210.com


PRINCIPLES of CHOREOGRAPHY

* HOUSTON WORLDFEST INTERNATIONAL FILM FESTIVAL SILVER MEDAL WINNER *
Creating dynamic choreography can be an insurmountable challenge whether your're a studio teacher creating a jazz dance for a recital, a modern dance teacher preparing for your school's annual concert, or the director of an elite performing group getting ready to compete. Janet Roston shows you how to utilize the basic principles of choreography to create dances with IMPACT! This unique video incorporates both modern and jazz styles to illustrate a variety of ways to create powerful choreography that will excite your audience! Integrate these concepts into your classes as well as on the stage.

Make a difference in your choreography!
DVD $24.99




Hip-Hop Habit 5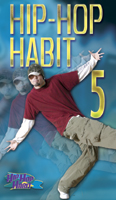 Janet Roston returns with four new,
unique hip-hop combos that will get you
in the hottest groove ever!
Janet invites two of L.A.'s top hip-hop
choreographers, Brad and Bosco, to share their
moves with you. The result? Four fresh combos each
with their own style! Janet teaches two combos; one
an intermediate/advanced urban routine. The other,
Hip-hop with a Latin edge! Bosco presents a combo
that's quick and tight with a feel that's pure music
video. Brad brings you the latest L.A. trend,
Clowning and Krumpin'. You've seen it in music videos
and commercials, now learn this outrageous style.
Finally, Janet shows you how to combine the four
routines into non-stop choreography that will blow the roof
off your studio or performance!


2 full hours

of slammin' moves!
DVD $24.99






Hip-Hop Habit 4

H-H H 4 presents FOUR new body slammin' combos taught by Janet Roston who provides cues and insight into getting that hip-hop style. The First - a fast-paced combo with loads of pumpin' moves and quick-sly sequences that are fierce and tight. The Second - in a pop-group mode. Fun, funky, and flirty with a street-smart attitude. The Third & Fourth - props! One sequence with a CANE is rhythmic and stylin'. The other uses a CHAIR for a sexy sequence that moves and grooves. Put both prop combos together for high-powered choreography.

50 minutes DVD $15 Item Code: HHH4


Hip-Hop Habit 3

H-H H 3 presents THREE exciting street combos with all the fresh, kickin' steps you've come to expect from Janet Roston! First, a street-smart sequence with a floatin', grooving feel. Second, a spunky, high-energy routine featuring pop-locking! Plus a third bonus combo...Retro! Filled with all the dance moves that made the 70's great! The kids love it! All combos are perfect for dance, funk-aerobics, and competitions.

50 minutes DVD $15 Item Code: HHH3



HIP-HOP KIDZ! AS SEEN ON

Danced by Kidz! Taught by Kidz! Using jammin' music and pumpin' moves, this 35 minute video presents a hip-hop dance routine taught and demonstrated by kids, for kids. Beginning with a warm-up, this non-stop dance sequence is fun, easy to follow, and great exercise! For ages 8 and up. Check out the glowing reviews!
DVD $15 Item Code: HHK


Dancin' Habit 3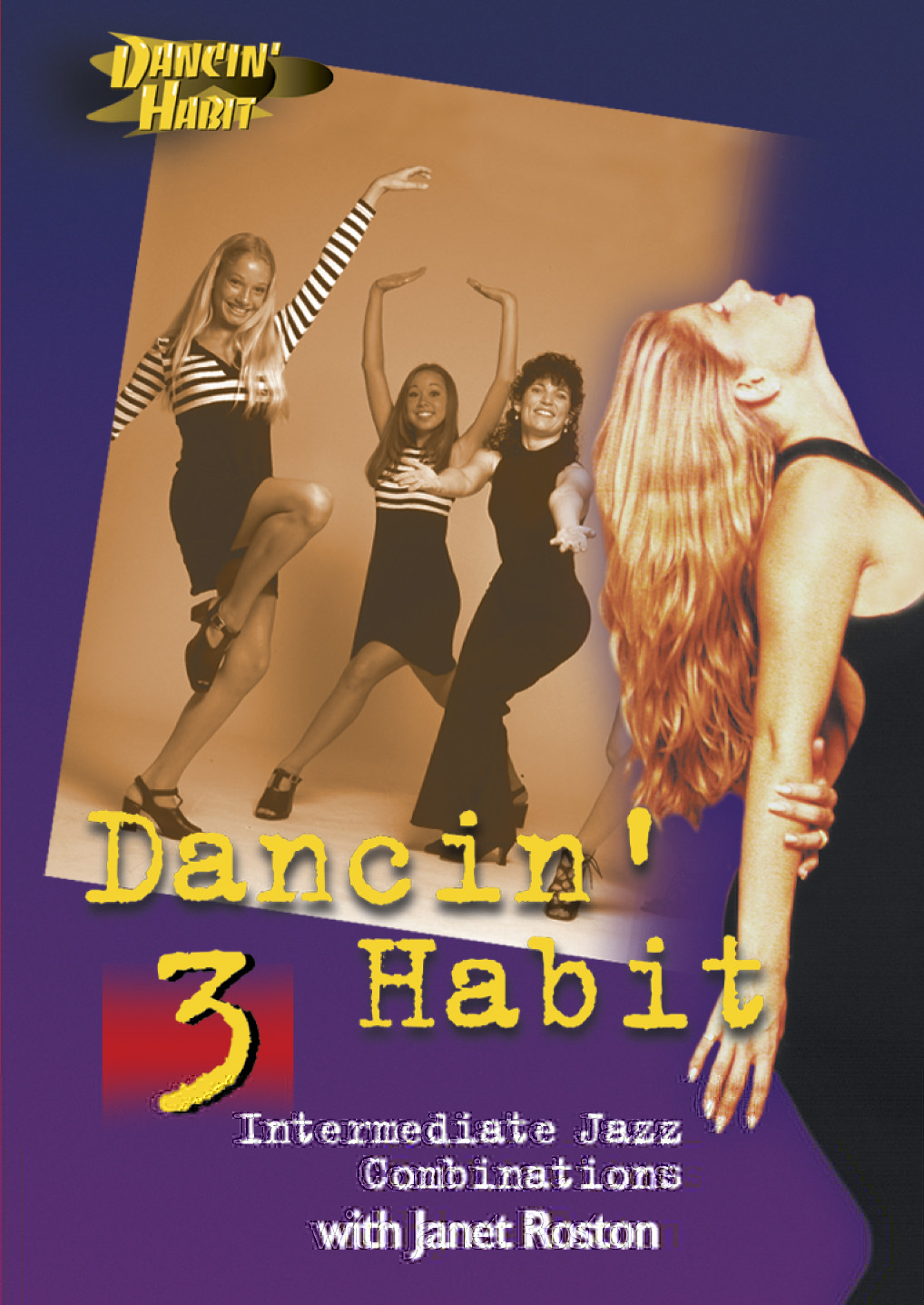 THREE NEW, exciting Intermediate Level Jazz Combinations. Each is presented facing front and back with an easy step-by-step approach. Janet Roston
shows how to simplify or increase difficulty and how you can develop these combinations into full-length performance pieces. The FIRST combo: a light, lyrical, romantic routine, that celebrates dance and life; featuring a luscious track by recording artist Jan Stevens. The SECOND: A mysterious, haunting Spanish-styled combo; dramatic and powerful. The THIRD: A funky routine, fun and fast-paced, with an opportunity for dancers to flaunt their personality!


50 minutes. DVD $15 Item Code: DH3


---



HIP-HOP KIDZ!
Reviews

Aerobics for children? You bet...a casual, fun air to the proceedings that is entirely appropriate for its intended audience...includes a warm-up and sequences set to mellow hip-hop tunes. Billboard Magazine

Video is well choreographed and the set, costumes and staging reveal theatrical savvy...it's colorful and entertaining and will get kids hopping. Nancy McCray - BOOKLIST

This terrific instructional video will get even the most hard-core sofa spuds up and dancing, or at least trying to dance. The latest hip-hop dance styles are taught by an enthusiastic group of youngsters of various ages and racial backgrounds. The instructions are clear and repeated often enough and at a slow enough pace to make the steps easy to grasp. The video is ideal for home use, but school physical education teachers might also find it useful as an enjoyable aerobic workout. A useful purchase for school or public libraries. School Library Journal

Back to Catalog


We are committed to protecting your privacy. The information we receive is the minimum needed to process your orders and to provide you with a quick, and convenient shopping experience: your name, email address, and shipping address. Through Amazon & PayPal, trusted by millions of satisfied customers, we make your shopping experience easy and secure.

We do not sell, trade, or rent your personal information to anyone.

Sincerely,
Janet Roston
M.A.D. Degrees Productions