Welcome to JANET ROSTON'S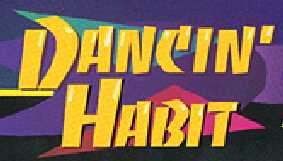 Expanded Catalog!
BALLET DVDs & MUSIC
All DVDs ordered through PayPal are only $15 each!

Simply enter your Name/Address and Item(s)
Send payments to: paypal@dance90210.com


Free Shipping included to U.S. or Canada!
International Orders: Add $US 10.

CONTEMPORARY BALLET with Charles Maple

Exciting ballet with a cutting edge! American Ballet Theater soloist and teacher, Charles Maple, presents Contemporary Ballet Choreography that will give an exciting lift to your performances. Two cutting edge dances, each 3:00, will challenge and invigorate your students. Mr. Maple has broken his easy-to-follow dances into phrases that can combine in multiple ways to create original choreography. Presented front and back these dances can be performed by large or small groups and with dancers on point or flat. Audiences will love these spectacular ballets!

PLUS CONTEMPORARY COMBINATIONS! Center Floor and Across-the-Floor combos to add style and sparkle to your classes.

CHARLES MAPLE has been a featured soloist with the American Ballet Theater and principal dancer with the Basel Ballet of Switzerland and National Ballet of Mexico. As a choreographer he has received awards at La Baule Festival in France and the Tokyo International Choreographers Competition and has his work shown in the International Ballet Competition in Jackson, Mississippi. He is on staff at the American Ballet Theatre summer intensive.



LITTLE PEOPLE'S BALLET
Meet the puppet-bunny ballerina "Tendu" and "Miss Anita," an expert in pre-ballet who introduces basic ballet concepts with magical stories and songs. Designed for 2 to 6 year olds, this follow-along video will delight very young viewers. Great for pre-school dance programs at schools and studios and a gift the budding ballerina will love.
"Fabulous! Great for learning basic steps and positions. Little People's Ballet is fun and builds self-esteem." Bonnie Baker - Professional dancer, attended Juilliard School in N.Y.C.
35 minutes DVD $15 Item Code: LPB



MICHAEL ROBERTS - Original Music for Class

Michael Roberts originally accompanied ballet class for the Royal Ballet School and is now Los Angeles' premiere accompanist. This CD contains original music for a modern or ballet class that will motivate your students and inspire combinations. All tracks clearly marked with exercise, tempo, and number of bars.




Back to Catalog

PRIVACY POLICY


We are committed to protecting your privacy. The information we receive is the minimum needed to process your orders and to provide you with a quick, and convenient shopping experience: your name, email address, and shipping address. Through our eBay Store & PayPal, trusted by millions of satisfied customers, we make your shopping experience easy and secure.
We do not sell, trade, or rent your personal information to anyone.
Sincerely,
Janet Roston
M.A.D. Degrees Productions