Welcome to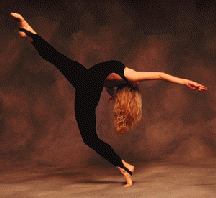 DANCE!90210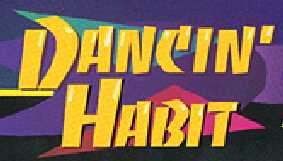 "Man dances. After the activities that secure to primitive peoples the material necessities, food and shelter, the dance comes first. It is the earliest outlet for emotion and the beginning of the arts..." Sheldon Cheney, Three Thousand Years of Drama, Acting & Stagecraft, 1929
DANCE!90210
is dedicated to supporting all facets of dance in Beverly Hills, Southern California and beyond! It is the online home of Janet Roston choreographer, educator, and creator of the award winning
---

Barry's Dance Reviews
LEWITZKY DANCE COMPANY - FAREWELL APPEARANCE - Luckman Theatre, California State Univ., Los Angeles, 5/17/97

NUR DU (ONLY YOU) Pina Bausch Tanztheater Wuppertal - Dorothy Chandler Pavilion, Los Angeles, 10/10/96

THARP! Sweet Fields--66--Heroes Choreography by Twyla Tharp - Wiltern Theatre, Los Angeles, 9/27/96

ORFEO ED EURIDICE Mark Morris Dance Group, Handel & Haydn Society - Wiltern Theatre, Los Angeles, 4/27/96

Joe by Jean-Pierre Perreault with Winnipeg's Contemporary Dancers - Luckman Theatre, California State Univ., Los Angeles, 3/8/96

COOL LINKS & LINKS

SO. CALIFORNIA DANCE PAGES
CADENCE ARTS NETWORK - Rachel Cohen directs this development, booking, resource and referral network, to open new avenues for emerging and established members of the performing arts community.

SO. CALIFORNIA DANCE & DIRECTORY - Louise Reichlin, choreographer and U.S.C. Dance professor, has compiled an extensive, constantly growing, list of dance companies and other resources.

BENITA BIKE'S DanceArt - After seventeen years on the East Coast & France this inventive modern company now resides in the Southland with its solid track record of accomplishments in dance performance and education.


---

answers4dancers - Curious about film-TV-video employment? Wondering how to get started? Tony Award winning choreographer Grover Dale is standing by to answer the questions you've always wanted to ask...
---
American Ballet Intensives - is an intensive ballet workshop providing serious students the opportunity to study with professionals in the field. The benefits are numerous and include: a customizable program to fit each individual school, an ideal format for younger dancers preparing for their first summer intensive, or for advanced dancers seeking a "pre-summer brush-up" for their technique, small class sizes to facilitate individual attention, live piano accompaniment, and a prestigious world-class faculty. Our faculty is dedicated to nurturing dancers in a caring and healthy environment that not only challenges the students but improves confidence, concentration, and overall strength and coordination. I invite you to enjoy this unique opportunity to contribute to your students' potential as dancers.

Co-Directors: Charles A. Maple and Colleen O'Callaghan Music Director: Michael Roberts
WWW DANCE & WELL-WORTH-A-LOOK PAGES
DANCE LINKS - Amy Reusch & Jim White maintain the ultimate dance list.

Find a Dance Teacher - Betterfly.com features local independent dance teachers in your area.


BALLET.CO.UK - Bruce Marriott's wide-ranging pages document the current state of the balletic arts in the British Isles.

AMERICAN BALLET THEATER - A classy page befitting this venerable company and the first online ballet dictionary.

NEW YORK CITY BALLET - If you're in, heading to, or just interested in what's happening at the Big Apple's corps.

DANCE RESOURCES - Raewyn Whyte of New Zealand has compiled an eclectic list of wide-ranging links introduced by a way cool animated dancer.

DANCE TEACHER NOW - This widely read, excellent, magazine is devoted to all aspects of dance education.
Always leave 'em laughing...
Guaranteed to make you smile (at least 6 out of 10!)


janet@dance90210.com We welcome your comments and suggestions.